The holidays are closing in. Want to get out of the city but running low on cash? With Christmas and New Year swiftly approaching the price of every holiday vacation rises by 10 fold. What do you do when train tickets aren't available and flight tickets are too expensive? Road Trip! One of the most cost-effective way to make the most of your travel.
Here are some of the reasons we think you should opt for a road trip this holiday season rather than the conventional and frankly boring 'resort holiday'.
Break away from your stressful routine
The daily work to home routine and the stress that comes along with it is a cycle that must be broken from time to time. A road trip is a perfect break away from the mundane. Change that routine into spontaneity as you head out on an adventure of your own. Pack a bag, leave your troubles at home and keep your eyes on the road.
Explore the outdoors
Why splurge on a luxurious trip abroad when there are parts of your own backyard that you haven't seen yet? A road trip is one of the most cost-efficient ways to travel and enjoy the beauty that surrounds you. All you need is a vehicle, a change of clothes and a few friends to help you beat the boredom. Roll down the windows and enjoy a whiff of the cool December breeze as you leave the city and enter a land of fun and adventure.
Spend time with friends
Friends form an integral part of one's social life. As time passes and you get older, work and family demand more of your attention and friends slowly fade into the background. A road trip is a great way to reconnect with friends and relive the 'Good ol' days'. Listen to music, share stories, relive old memories while creating new ones. Also, you're never too old to play pranks on your friends.
Affordable accommodation
While a pre-booked vacation trip to a five-star resort would cost you exorbitant rates at any time of the year, a road trip affords you the luxury of choosing from an array of cheap and affordable housing options to get some rest. Since you're going to be there for only a few hours the stay is cheaper and you don't need all those fancy amenities like a swimming pool or a steam room, all you need is a bed.
Bring out the photographer in you
One of the best things about a road trip is that it's unstructured and gives way to unplanned pit stops. Stop your car at the side of the road and capture those numerous 'Look at that' moments as you experience new things along your journey. You don't need a high-end camera to do it, the camera on your smartphone will work just as well as any DSLR in the market. Go for memorable rather than picture quality.
Make a pit stop
The most important advice anyone can give you is "Be open to experiencing new things". You will witness something different at every curve in the road. Detours are common, and since you don't have a schedule to stick to, make the most of these pit stops. There are a number of amazing attractions you can enjoy en route your destination. Visit the sights, mix with the people and you experience a change in the culture after every few kilometres.
The Food
Slow down and take a break whenever you feel peckish, the highways are lined with small restaurants to choose from and many of them offer food or tea that trumps anything you could be served at a Michelin star restaurant. These little gems are a discovery worth your time.
The journey is the destination
A road trip is seldom about the destination. It's the experience of the journey that's all the fun. Reconnecting with old friends, experiencing the change in culture , a few quick pit stops for food here and there and most importantly enjoying the open roads as you cruise by beautiful landscapes, inching ever closer to your destination.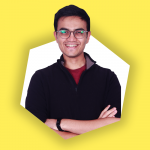 He dons many hats. Professionally committing towards marketing, operations, product management, and business strategy skills while also being a hands-on scuba diving instructor. He approaches each problem with a leveled mind of an optimist. His taste in music and food is very specific and he enjoys a healthy work-life balance.