Are you overwhelmed trying to manage all the bookings for your tour business? Are you looking for a reliable solution that is both user-friendly and keeps your customer's data secure? You're in luck!
In this blog post, we'll be taking a look at the top booking software for tour operators. 


From comprehensive features to simple pricing packages, these software solutions have something for everyone. With this side-by-side analysis, you will better understand which software has the features and tools that best suit your needs. Read on to learn more about how each one stacks up!
Need help to grow your tour business?
Get a free-consultation with one of our experts. No commitments, only friendships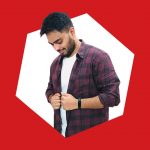 Latheesh, a Marketer by profession and a Wanderer by heart! He works in various fields from sales & marketing, and business development to operations. Although not very good at it, he enjoys writing as he feels it's a great way to express his thoughts and ideas.