At Advensure, we are constantly looking at building a better experience you can give your customers with the help of our booking engine. As our global economy continues to become more interconnected, the need for people to communicate across language barriers is becoming increasingly imperative.
Today, At Advensure 1.5.1 launch, we are unveiling a new multi-lingual feature aimed at increasing the level of engagement with your customers. With this latest addition to the product, you can now translate and manage your tours and activities in your preferred language, making it easier and more accessible to your customers.
Here, we are diving into the release and showing you how Advensure helps unlock new adventures easier and reach a wider audience, regardless of your language or location.
What is a Multi-Lingual feature?
We've launched a robust multi-lingual feature for operators catering to a global audience. Using this, you can display your entire website, including your activities/tours, in multiple languages.
Your Advensure website will cleverly check your customer's default language (you set your default language when you install your browser/buy a new device) or their location if a language is not set and changes your website content in their language.
This lets you manage 1 single website but enables the creation of multiple versions of your content for your customers from different parts of the world.
Thus, it becomes easier for you to market and sell your activities to customers from different languages. 
Want to Create Your Tour Website in Different Language?
Why did we start building the Multi-Lingual on Advensure?
Our goal at Advensure is always to find ways to enable our operators to grow their businesses and improve the experiences they provide. 
With global travel coming back to where it was and the new intensity with which people are looking for experiences, it has become a necessity for tours and activities businesses to provide their customers with a website that talks to them in their language. 
While Google Translate and other similar services help, the translation it provides are not completely reliable.
Why you can't rely on Google translation is that it uses machine learning algorithms, which can't always capture the nuances of human language.
Here's an example:
The actual sentence in English: "I am not sure if I am ready for this."
Google Translation to Spanish: "No estoy seguro si estoy listo para esto."
This could be translated as "I am not sure yes, I am ready for this"
In Spanish, the word "si" means "if" in English, but it also means "yes" when used as an affirmative response. So, if the context is unclear, the Spanish translation could be interpreted as "I am not sure yes, I am ready for this," which doesn't make sense.
While it's passable for most businesses, it can cause issues in the travel industry. A small mistranslation could get your customer to a different location at a different time, expecting something different.
Here's why you need to have a multi-lingual compatible website: 
* More traffic – Offering tours and activities in multiple languages help your tours and activities website to reach a wider audience. You can attract visitors from different countries and regions by providing tours in languages your customers are more comfortable with. 
* Improved user experience – When visitors can understand your tour guide or activity instructions in their own language, they are more likely to have a positive experience. 
* Improved communication – Providing tours and activities in multiple languages can help you to communicate more effectively with your customers who may not speak the local language fluently. 
* Increased sales and profits – Customers are more likely to book a tour or activity if they feel they can better understand and communicate with you. This can also lead to increased revenue and profitability for you. 
* Competitive advantage – Those who provide multi-lingual services are more likely to stand out from the competition and attract a wider range of customers. 
* Cultural sensitivity – Being a tour and activity operator, if you provide tours in multiple languages, you actually demonstrate cultural sensitivity and a willingness to accommodate visitors from different backgrounds. This can help to create a more inclusive and welcoming environment for all your visitors.
How to sell your tour packages online?
How does Advensure's Multi-Lingual feature work?
Advensure's multilingual feature works cleverly on your website by checking your customer's default browser language (you set your default language when you install your browser/switch to a new device) and displays the website content in that language.
If your customer's default language is not set or cannot be detected, the feature will check the customer's location and display the website content in the appropriate language based on their location.
However, suppose the customer's default language and location are unable to detect. In that case, the website content will be displayed in the primary language that you've chosen while creating a website with Advensure.
Currently, we offer support for English, Spanish, Italian, French, and Portuguese languages, with many more to follow.
How to implement a Multi-Lingual feature on your Advensure Website?
To implement Advensure's multi-lingual feature on your website, you will need to follow these steps:
Step 1: Add language(s) to your Advensure website
Login to your Advensure Dashboard and click 'Languages' from the left menu. From there, you can select the languages you want to offer and hit publish.
Step 2: Choose your language-specific activities
After selecting your preferred languages, head to the Dashboard > Activity Listing. There you will see an option called 'Edit in Language' next to each of your activities. Choose the activity and your preferred language from the dropdown and proceed further.
Step 3: Add translations to your tours and activities
Once you've chosen the activity you want to translate, click on the 'Edit' to start adding translations. Here, you will be presented with the two columns of your activity page (primary language and the preferred language), making it easier for you to translate. Add detailed translations to your activities and click 'Save.'
Step 4: Test your translated activity/tour page
After saving and publishing your changes, you can head back to your Advensure website to see the changes. To see the translated changes, you must choose the language you set from the drop-down present in the top-right corner of your website. Test all the details you've added to ensure the translation has happened correctly.
Conclusion
We hope the new multi-lingual feature will be a game changer for everyone who wants to reach a wider audience and provide a seamless booking experience to their customers. 
We are always looking for ways to help grow your travel business. Are you facing some challenges in your tours and activities business? Talk to us – we can help find a solution for that.
Need Help To Grow Your Business?
Get a Free-Consultation with one of our experts. No commitments, only friendships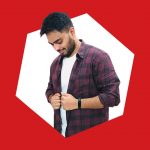 Latheesh, a Marketer by profession and a Wanderer by heart! He works in various fields from sales & marketing, and business development to operations. Although not very good at it, he enjoys writing as he feels it's a great way to express his thoughts and ideas.