In our previous post we spoke about the fun, yet highly productive method of working on teamwork and employee enagagement- outbound training.
We've got several options to choose from, near Bengaluru too. Here are our top picks!
Resort Outing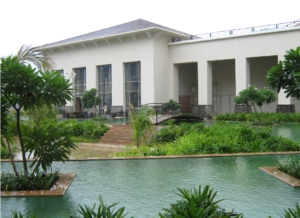 Sometimes, all your team needs is a weekend of relaxation and rejuvenation. A peaceful setting, with beautiful pools and cozy rooms, is great for open, stress-free conversations and bonding sessions.
We would love to plan the celebrations for your next big achievement. Or to help prep for the challenges ahead! Leave all the organising to us, so you can focus on enjoying the party.
Trekking & Camping
Nature is a wonderful teacher. Karnataka has an abundance of landscapes waiting to be explored. Trekking is a wonderful way to make sure your team gets physical exercise, as well as some food-for-thought. They can spend the evening gazing at the stars, enjoying a delicious barbeque and bonding around a campfire.
We have treks all over the State- Kunti Betta, Antharagange, Kabbaldurga and Thadiyandamol, are just a few. Name it and you have it!
Microlight Flying
What if one could experience the thrill of flying a plane without learning it? Your team members will love this experience. They can fly like a pro over breathtaking scenery, thanks to an experienced pilot and state of the art equipment. The activity takes place in Jakkur, on the outskirts of Bangalore.
Each participant will be the co-pilot of the flight and learn the nuances of flying. They can assist in the take off, and if they're up for it, even do the landing- it's quite an adrenaline rush!
Canyoning
Canyoneering (or Canyoning) is a trek through a canyon. It involves hiking to the top of a mountain, descending into a canyon and following the watercourse.
It is both challenging and highly rewarding for a team. You often encounter obstacles and to get to the top, you can probably only push harder or somehow work around it- Problem Solving 101.
Camping & Team Building Activities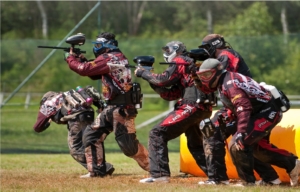 Check into our campsites with your team and watch as your stay with nature works magic into your team's morale!
Our camps are all set up to provide the perfect balance between adventure and safety. The activities are organized with the specific aim of improving team, coordination and communication. Some of the activities are- Minefield, Spider Web, Human Knot, Tug of War, Pipeline, and much more!
Manchinabele Adventures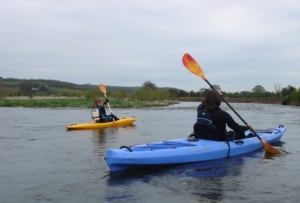 Manchinabele is a mere 50 km away from Bangalore city and has a wide variety of land and water based adventure packages to offer.
Typically, the day adventure package includes hiking, rappelling, swimming, kayaking, and team building activities like Paintball.
We've also got a package specifically for kayaking. Have some fun as your team uses all their co-ordination skills to wade through the water!
These are only some of the options for corporate outings near Bangalore. We can customize these or arrange any that are not on the list. So head out and have a blast with your team!