Looking for a getaway adventure, but the month-end and low budgets bringing you down? Don't let the weight of your wallet rain on your parade. Here is our list of 10 budget adventures under Rs 5000 you can venture on before payday.   
Snorkeling with Bay of Life
Besides the fact that snorkeling is an incredibly fun adventure sport, it is also one of the best cardio exercises you can get. Snorkeling is known to improve breathing and lung capacity. Not confident enough with your swimming skills? Not a problem. Snorkeling is the perfect adventure sport for even a novice swimmer.
Enjoy extended 3-hour snorkeling sessions in the ocean. The dive Includes ocean safety training and ocean snorkeling in a one-on-one format. Get ready to taste the ocean!
---
Microlight Flying with My Flying
 
Turn your childhood dream into reality, and fly a microlight plane; literally, float in the clouds. Defy gravity and head out into the skies as you take off from the runway. You will be the co-pilot of the flight, and you will get to know the nuances that go with flying. The Activity of microlight flying in Bangalore is the perfect opportunity for those inclined to be able to take a ride in the cockpit of one of these crafts, along with a professional pilot, of course.
Microlight flying takes place in Jakkur, an airbase that can be found on the outskirts of the ever-expanding city of Bangalore. You taxi your plane on the runway, and if you are up for it, you might even be allowed to do the landing. Nothing can give you the adrenaline kick as this one.
---
Croc Challenge Kayaking with Adventure Breaks
What can make kayaking more adrenaline-pumping? Crocodiles! Goa's crocodiles are legendary. They are originally Sweetwater muggers adapted to living in the saline waters of Goa's river estuaries. Your chances of seeing one of these ferocious-looking reptiles, which go back to the days of the dinosaurs, are quite good.
They may look ferocious but are actually very timid creatures. And no, they do NOT overturn kayaks and/or attack humans. There has not been a single case of a crocodile attack on a human in Goa over the last 30 years or more. Most crocodiles are very shy; they slide into the water and disappear if you take the kayak too close. Muggers mostly feed on fish.
So let your fear take a back seat. You cannot get closer to crocodiles in the wild than from a kayak!
---
Alang Madan Kulang Trek with Plus Valley Adventures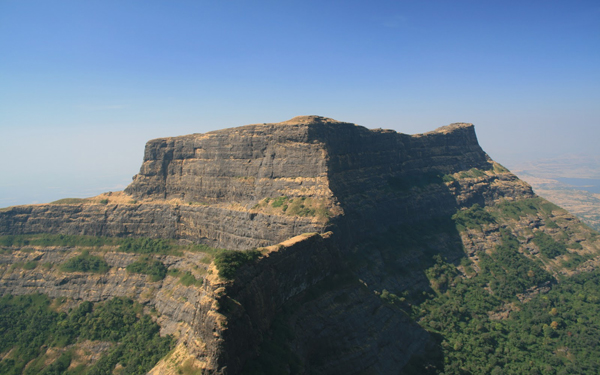 The three forts of Alang, Madan, and Kulang, are undoubtedly one of the most demanding treks in the Sahyadris. This is due to its natural wall-like rock formation, steep routes, and vertical climbs.  This trek will test your mental & physical stamina, confidence & endurance.
This massive trio of forts provides one of the most awe striking sceneries in Maharashtra. All three forts stand high, at heights of more than 4800 ft.
---
Off-roading Jeep Ride with Wildtracks
City Traffic can drive you towards insanity sometimes. For everyone who has ever wished they could just move off the crisp tarmac and hit the muddy trail. Wild Tracks – Lonavala invites you to a thrilling and adventurous Off Road activity! Test your driving skills on a 4 x 4 Jeep to fight through grueling obstacles on untamed terrains. Wild Tracks offers you the chance to fulfill your wishes!
So get into your dirtiest clothes and put your grit to test. Switch gears to push your limits and keep moving forward. This is a great chance for enthusiasts to get a first-hand experience of off-roading.
---
Sunset Sailing with Adventure Breaks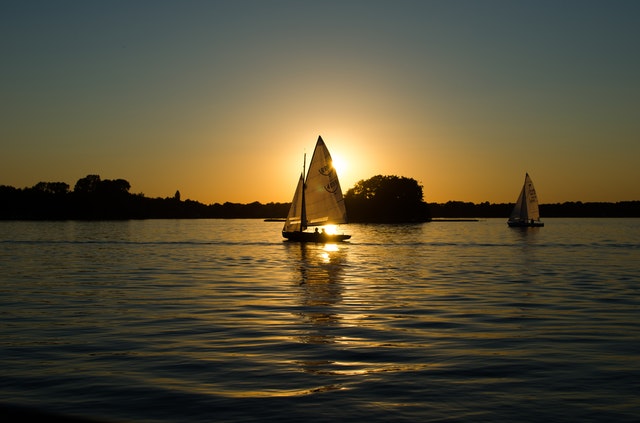 Enjoy the luxury of sailing through the open oceans. After a short introduction to sailing, venture out in a boat powered only by the wind, the silent lapping of the waves against the boat, and watch as the sun melts into an orange orb, slowly submerging itself over the horizon.
You will get a chance to assist the skipper hoist and lowering the sails while sailing.  Adventurous souls can take a swim in the deep blue sea. If you are lucky, you could even spot a dolphin.
---
Cycling & Kayaking with Kerala Bicycle Trips
Start cycling in the morning, and take the route south of Fort Kochi, leading you through the very rustic and deep countryside. Stop to watch fisherfolk reel in their catch. Take a breather on a desolate beach littered with numerous coconut palms. Visit ancient churches and monuments of historical importance.
Enjoy a meal of the healthy local cuisine served to you with the pristine seaside to feast your eyes upon.
After lunch, experience the Keralan backwater life on a kayak. This will take you through the narrow canals where a usual houseboat trip cannot enter.
---
Scuba diving in the Andamans with Scubalov
Don't know how to swim, but the ocean calls out to you? A few days at Havelock should do you good. The island located in the Andamans has untouched beaches, crystal clear waters, and an abundance of marine biodiversity, making Havelock one of the best places to learn scuba diving.
Have a short stay? No problem! All you need is 3 days. Learn under the professional guidance of our good friends here at Scubalov as they introduce you to a whole new underwater world free of gravity and full of fish. 
The PADI Discover Scuba Diving Programs in Andaman will give you the deep-sea diving adventure of a lifetime! Don't forget to take your Photos & Video before you head back to the mainland.
---
Paramotoring with Wanderers Adventures
Speaking of adventures under Rs 5000, this one is not to be missed!
Paramotoring is probably the closest thing to an episode of the Jetsons. The paramotor is basically an airplane that could fit in the boot of your car. Let Wanderers Adventures guide you through the magic of flight.
After a briefing session with a certified instructor, all you have to do is strap in and listen to your instructors who will be sitting right behind you maneuvering the aircraft.
Enjoy the experience of flight in the most thrilling way possible. Forget your troubles as you soar across 15 km of serene landscapes and feel the clear blue sky at your fingertips!
---
Waterfall Rappelling with Mapping Journeys
Rappelling uses a harness and ropes to descend down the side of a structure similar to canyoning. Not adventurous enough for you? What if that structure was a waterfall? Mapping Journeys takes you to Kondana, a small village located, 33km north of Lonavala. Gear up and get ready to brave the milky white waters as you rappel down from approximately 115ft.
This rappelling expedition is one of the most thrilling experiences to witness. Another major attraction of this place is the Kondana Caves. This cave group has 16 majestic Buddhist caves.
---
We know the cost of an adventure can often deter many from striking off the things they have always wanted to do off their bucket list.
Here's a way you could achieve your goal and save money at the same time- Book adventures through Advensure and pay for them in the form of easy monthly installments.
Feeling one step closer to conquering your Everest? Go ahead! Make a quick choice from this list of adventures under Rs 5000. Good luck and happy climbing!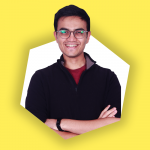 He dons many hats. Professionally committing towards marketing, operations, product management, and business strategy skills while also being a hands-on scuba diving instructor. He approaches each problem with a leveled mind of an optimist. His taste in music and food is very specific and he enjoys a healthy work-life balance.