Bitten by the travel bug but a light wallet and a low budget making it hard to move? When adventure calls, make sure your purse strings don't hold you back. Here's our list of 10 budget adventures under Rs 2000 to satisfy your wanderlust while saving you enough money to make rent by the end of the month.
Andharban Trek – INR 1500
The word "Andharban" means dense dark forest. Andharban is one of the most beautiful treks in the Sahyadris. The best time to visit this place is during or post the monsoon.
On this trek, you descend for almost 4 hours through a trail surrounded by dense forest. En-route, enjoy waterfalls and the breathtaking view of the Kundalika valley.
This trek is also famous among nature lovers and shutterbugs for the various species of butterflies and flowers found here. It makes for a fantastic budget holiday trek.
---
Vasota Fort Trek- INR 2000
Vasota is a fort situated in a dense forest, surrounded by a river. This fort is also known as "Vyaghragad". The height of this trek is 3842 feet above sea level.
Vasota is counted as one of the best treks in the Sahyadris and it offers amazing surprises for wildlife lovers. This is every trekker's dream trek as the beauty of the fort and the surroundings will take your breath away
---
Canyoning – INR 1380
Canyoning is one of the best steals amongst the adventures under Rs 2000 in India. A day trip with us may have a variety of techniques that may include hiking, scrambling, climbing, waterfall abseiling or even swimming.
It's possible that you might find yourself completely soaked to the bone, wading in chest-deep water, gasping under heavy waterfalls or even sliding down a hard rocky terrain.
Canyons can be very easy or extremely difficult, though emphasis in the sport is usually on aesthetics and fun rather than pure difficulty.
A wide variety of canyoning routes are found throughout the world, and canyoning is enjoyed by people of all ages and skill levels.
---
Kitesurfing – INR 2000
Kitesurfing, also known as kiteboarding, is an ultimate water sport. WHen it comes to budget adventures or otherwise, it's not very well known in India- all the more reason to try it!
The sport is an amalgamation of windsurfing, paragliding and gymnastics into one adventurous sport. A kitesurfer or kiteboarder uses a board, combined with the power of a large controllable kite to propel himself across the water.
These boards are able to reach high speeds and perform amazing and exhilarating stunts. Anyone can indulge in kitesurfing as it has no age limit making it a perfect addition to your budget holiday plans.
---
Snorkelling – INR 1100
Looking forward to discovering what lies beneath the surface of the deep blue sea? Try Snorkelling! This fun filled adventure sport is the perfect budget alternative to scuba diving.
Unlike scuba diving, snorkelling happens in shallower waters where you can get a clear view of the marine life down below. All you need is a snorkelling mask and basic knowledge of swimming.
Join Bay of Life for a taste of snorkelling. This is where beginners discover the joy of snorkelling. Perfect for newbies and novice swimmers who love the ocean. The trainers here will give you ocean safety training and also teach you the basics of snorkelling.
---
DUDHIWARE WATERFALL RAPPELLING – INR 1250
Speaking of adventures under Rs 2000, let's not forget waterfall rappelling.
Dudhiware Waterfall is located in Lonavala. Approx height of this waterfall is 135 ft. One can enjoy the thrill of this waterfall rappelling safely, as all the activities are done under expert guidance, and all safety measures are taken for it. 
The main equipment used are high-quality ropes, descender, seat harness along with gloves and helmet for safety.  This technique has been absorbed by our adventure experts to create a happening recreational adventure activity, wherein we will descend down on a rope, under the refreshing flow of water via waterfalls.
---
Surfing – INR 1500
Surfing is a fun filled adventure sport that can be enjoyed with the whole family. This popular adventure sport is known for its health benefits. While surfing can be fun it also acts as a full body workout. It's the perfect blend of cardio and strength training.
After a short ocean safety training session, your instructors will teach you the basics of surfboarding. It may be tricky at first, but it is the most rewarding experience when you glide across your first wave by yourself.
---
Kolad River Rafting – INR 1400
If you have a hankering for adventure, you should definitely consider river rafting. Needless to say, it's amongst the most popular adventures under Rs 2000. Feel the adrenaline rush through your veins as you battle white rapids to make your way to calmer water. 
Get away from the hustle and bustle of the big city and challenge yourself on a thrilling rafting trip that takes you into Grade II-IV rapids on the Kundalika river. Just a 2-hour drive away from Mumbai and Pune, Kolad is one must visit weekend destination away from the city life.     
---
Bouldering – INR 1380
Bouldering, the discipline of ropeless climbing on small cliffs and boulders, celebrates the joy of movement over stone. The sport is all about movement, of climbing with purity and simplicity without a rope and other protective gear.
It's simply you and the rock. Nothing else gets in the way of the climbing and the movements of your hands and feet.
Winter months between November and February are the best for climbing. That's the time when the moss dries up on the rocks, the days are cool, the mornings are crispy dry and gently cold. It's great to get out, even if you are not climbing.
---
Kaas: Plateau of Flowers – inr 1800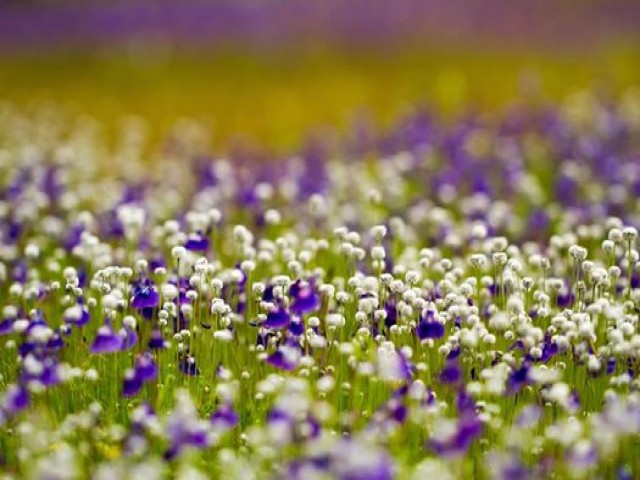 The Kaas Plateau is home to hundreds of varieties of wild flowers of all colours that bloom every year. It is situated approximately 25 Km from Satara city. More than 300 varieties of wild flowers, herbs, orchids, shrubs, insectivorous plants etc. can be seen here in September. 
This plateau overlooks a lush evergreen forest that serves as a water catchment area of Koyna Dam and a Tiger reserve.
Kaas plateau and the surrounding areas also have a lot of birdlife with a large number of sightings of Crested Buntings, Malabar Crested Larks, Oriental White-eyes, and Bonelli's Eagle.
Still strapped for cash? You might want to check out our Adventures under Rs 1000.
And for the more expensive ones, try these tips to SAVE UP FOR YOUR ADVENTURES.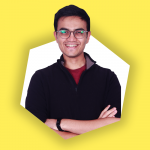 He dons many hats. Professionally committing towards marketing, operations, product management, and business strategy skills while also being a hands-on scuba diving instructor. He approaches each problem with a leveled mind of an optimist. His taste in music and food is very specific and he enjoys a healthy work-life balance.