Planning a trip can be a pain. Booking a flight, searching for places, transport, packing is just some of the many things you need to think about. Where'd I leave my ticket? Did I pack enough? Should I exchange some more currency just in case I fall short? The answer is in your pocket. You can do much more with your cell phone than ignore calls, click pictures and update your Facebook profile. A whole range of adventure and travel apps are out there, waiting to be explored.
Here is our list of apps that will prove to you that your cell phone can be the best travel companion you could have hoped for.
Hopper: Leaving on a Jetplane
Hopper is the award-winning mobile app that doesn't just let you book flights from your phone; It also tells you when is the best time to buy your flight ticket.
Hopper analyses flight prices and shares them with you in the form of a colour coded chart with up to 95% accuracy. Booking with Hopper is quick, easy, and secure.
Plus, Hopper is an accredited travel agency- there are real humans behind it, who can help you with your booking.
---
Airbnb : Home in the range
This is amongst the most popular travel apps. This is a marketplace where property owners can rent out their apartment or room to travellers. With operations in over 65,000 cities in 191 countries, Airbnb has had over 100 million bookings for property rentals, so far
Why stay in a fancy hotel for a day when you can stay in a shack on the beach and enjoy the local atmosphere?
Airbnb is a hit with experiential travellers who would rather have a more immersive travel experience by socialising with the locals andtrying out new cuisine.
---
Google Trips: Plan of Action
Your pocket travel planner. Google Trips can give you your travel details like reservation, confirmation numbers, car rentals and even flight updates all in one place.
Want to plan ahead? Google automatically maps out a day or half day along with possible suggestions of things to do, places to visit and nearby tourist attractions.
No internet? No problem! The app has an offline feature allowing you to access info and store maps on the go.      
---
XE Currency: It's All About The Moolah
Planning on a trip abroad but you don't know how much cash you should carry?
XE Currency helps you calculate the exchange rates between currencies. It pays to know exchange rates before hand so you can plan your trip accordingly.
Buy your currency at least 3 to 4 days before your trip. Currency fluctuates widely, and exchanging currency at the airport at the last minute is an expensive option as they can charge up to 15% in commissions.   
---
Packpoint- All my bags are packed
Packpoint is a free packing list organizer and packing planner. This will help you organize what you need to pack in your suitcase based on the length of travel, weather at your destination, and any activities planned.
You need to punch-in the destination city, the departure date, and the number of nights you'll be staying. You can also customise this list to add or remove items from your checklist. You can choose to share your list with your friends if they need help packing too.
---
Google Translate- It's All Greek To Me
Avoid awkward "Me no speak French" (Which isn't even English) moments with the help of this app. The app can translate up to 103 different written languages.
Type in the sentence you want and voila! You're speaking like one of the locals. The app also reads the words out to you with the correct pronunciation.
Conversation mode is an instant two-way speech translator that can translate 32 different languages.
The app even works offline (Internet problems are a global epidemic). 
---
City Mapper: I've Had It With This *Beeping* Traffic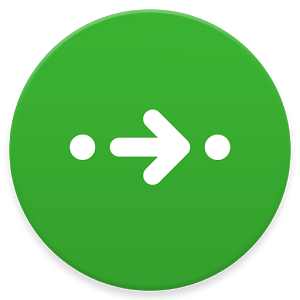 City Mapper is one of the best transit travel apps. It scans through all modes of transport in the city and helps you find the best route. It gives you details of public transport as well as a few ridesharing options such as Uber and Lyft.
City Mapper also sends updates about delays and disruptions on your route while walking you through the journey with detailed, real-time step-by-step instructions.
It can also alert you when you reach your stop. 
---
My Panda- Everybody was Kung Fu Fighting
It's an unfortunate truth that tourists are the prey of choice for vandals, thieves and pickpockets. This is simply because they are more likely to be carrying around a lot of money.
The My Panda app is a game changer in traveller safety. It not only tracks your location, but also notifies you about the level of security in the area.
My Panda also shows you all the nearest police stations, the quickest route there. It even displays an option to call the authorities with one tap of the screen.     
PS- If you're travelling solo, you might also want to check out these tips.
Like these suggestions for awesome adventure and travel apps?
Download these and hop on to Advensure to check out all the cool adventures awaiting you
SUBSCRIBE for more useful tips for adventure travel!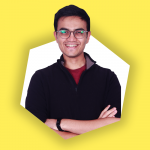 He dons many hats. Professionally committing towards marketing, operations, product management, and business strategy skills while also being a hands-on scuba diving instructor. He approaches each problem with a leveled mind of an optimist. His taste in music and food is very specific and he enjoys a healthy work-life balance.