India celebrates another Independence Day. In my opinion, we've come pretty far, when it comes to establishing our rights and defining 'freedom'. Independence to me means a variety of things- to be able to speak my mind without fear, to make certain choices I want and keep making them every day.
I also am a person who enjoys 'alone time'. Spending quality solo time is very important to developing individuality and a sense of freedom. Go watch a movie by yourself, take yourself out for dinner, and attend events without your 'gang'. Another great way to leave behind the faces you know, even for a little while, is by trying adventure sports. Here are the top solo adventures you need to go experience NOW.
Scuba Diving/snorkelling
A while back, I had written about why we are so attracted to the ocean. I feel complete bliss every single time I step into the water. Scuba Diving and Snorkelling is a great way to express this love. If you don't want to take a course, that's still fine. You could simply head to a 'Discover Scuba' pool session near you.
But do give yourself the chance to know what it feels like. I bet you won't be able to stop right there.
Who knows, you might slowly make your way up to the Master Diver Course!
MOTORBIKING/ ROAD TRIPS
I cannot ride a bike to save my life! But oh man, even sitting pillion drives me into a full-blown daydream. I'm singing songs in my head, imagining some sort of weird Bollywood movie sequence. Word from the riders is, being at the front is 10 times more fun. All you biking enthusiasts out there need to get out and enjoy a ride just by yourself.
Even if you're a pillion, worry not! We're pretty sure we can hook you up with a rider.
For a lot of people, a road trip also weaves the same magic, just a matter of preference. Whatever your choice of vehicle, I'd say, go explore!
Microlight Flying/ Cessna Joyride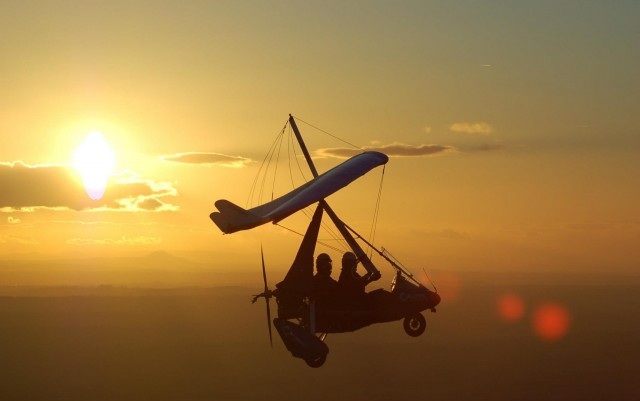 Okay, let's just all agree that flying YOUR OWN AIRPLANE is the closest you can get to feeling free. With the Microlight Flying activity, you can take charge of the flight as you take off, and maybe even do the landing as well. Of course, you'll be accompanied by a qualified pilot. The sights are breathtaking.
Also, if you want to try your hand at flying a more regular sized plane, you could go for the Cessna Joyride. Both of these are located close to Bengaluru.
Wait, did I mention you'll be flying a plane?
Treks
Not going to leave this one out from the solo adventures list! Treks have so much variety, if you've decided to go for one, pretty sure you can find one that exactly suits your preferences. There are weekend treks, one-day treks and week-long Himalayan treks.
Take your pick and head out whenever you feel like, with nothing holding you back.
Kayaking /Rafting
Kayaking and rafting both are water sports growing steadily in popularity. While kayaking allows you to go solo, you need a group for rafting, which you can easily find at the venue. Bring out those arm muscles you've been religiously working on, and show them off as you make your way through the challenging waters.
You'll have a Personal Floatation Device on you, so you can try this out even if you can't swim.
Do check out these top destinations for rafting in the country, so you can take a pick.
SAFARI
We're quite lucky to be blessed with a lot of natural features. This includes the abundance of lush green forests and wildlife safaris in several states in the country, home to thousands of species of flora and fauna. Pretty sure I can't name even a small percentage of these.
Exploring is the way to learn, folks.
Head out to our beautiful, beautiful forests from October onwards to enjoy a memorable journey in the heavy shade of the trees' canopy. Regardless of whether you manage to spot the one elusive animal you're pursuing, it's a great way to spend your 'me' time, in the company of mother nature.
Just once, ditch the 'Hey, let's make a plan' phrase because that probably never materializes. Make plans to try out these solo adventures, and make them real quick, before someone tries to join in!
But, before you go, do check out these handy tips for solo adventurers so you can stay safe as you go seize the day!
Also, see that pop-up come when you log on to the blog. It's not there to annoy you, we promise! It's so we can tell you about all the awesome things happening in the world of adventure sports and give out tips to help save valuable resources as an explorer. So hit SUBSCRIBE.