Travel broadens the mind and there's no better way to relax and experience new things than by travelling to new and exotic places. The travel trend is on the rise with hundreds and millions of travellers embarking on their own adventures every year. While the destination may be inviting, the journey does have a few bumps on the road.
Here are a few travel hacks that you can use to make your journeys just a little bit smoother.
Incognito mode
While booking airline tickets, switch to private browsing and clear your cache. Travel sites often use your info to check how many times you have visited their site.
Using this information the site can check which ticket you are interested in purchasing and if you don't buy it right away, the next time you log on to the site the price of the ticket may have risen.
This is a tactic often used to persuade customers into making an impulse buy before the price rises further.
Book two, one-way tickets
Picture Credit: Indie Traveller
Booking two, one-way tickets, or tickets with multi- city stopovers are often cheaper than booking a round trip. There are a number of low-cost carriers flying short distances.
This also gives you a chance to add more places to visit on your itinerary. If you do decide on making multiple stop-overs it could be cheaper to fly into one airport and depart from another.
If you do decide on making multiple stop-overs it could be cheaper to fly into one airport and depart from another.
Save money by renting apartments
Picture Credit: Cheat Sheet
Renting an apartment from online services such as Airbnb or HomeAway could save you more money than staying in a hotel. Rented apartments usually give you a larger room, which comes handy especially while travelling with a group.
Hotels have hidden charges and taxes that add to your bill when you're ready to checkout.
Save space by vacuum packs and rolling
Picture Credit: Holiday Extra
Packing can get frustrating, especially fitting all your clothes into one tiny suitcase. Vacuum packs are a great way to fit in as much as you can into your luggage without having to carry an extra bag.
Roll clothes instead of folding them so that they use up lesser space.
Packing smart will save you time that you would otherwise waste on sitting on your suitcase trying to get it shut the night before you trip.
Always get travel insurance
Picture Credit: Go Insurance
Travel insurance isn't too expensive and is worth the extra charge in case of any emergency. If you fall sick, miss a connecting flight, lose your passport or need to cancel your trip, you can get all of that covered under your insurance.
You can also protect your trip from cancellations due to natural disasters and terrorist attacks. While you opt for travel insurance be sure to check the benefits that it affords you and make sure they don't overlap with any pre-existing insurances that you already have.
While you opt for travel insurance be sure to check the benefits that it affords you and make sure they don't overlap with any pre-existing insurances that you already have.
Travel Beverages
Picture Credit: Norton The Highstreet
While holidaying in foreign destinations may be fun, jet lag is a major deterrent to most travellers. Carry thermos and a few tea bags to make the flight a little more relaxing.
Avoid alcoholic and caffeinated sugary drinks, while they may quench your thirst for a while, it makes the body work harder to process the sugars, syphoning out the water in the process. Eat fruits with high water content.
The key to minimising jet lag is staying hydrated and sleeping right. Try getting as much sleep as possible before your flight, the more rested you are the lesser you will be affected by the change in time zones.
Use ATM's
Picture Credit: Money's My Life
Use ATM machines to withdraw money in the local currency. While exchanging money for the local currency, money exchange agencies usually have their own hidden costs such as commission rates. Using an ATM abroad will always dispense notes in the local currency.
Always choose to be charged in the local currency at foreign ATM's, although they may show you tempting exchange rates they also have hidden markup charges and conversion charges. When you choose to pay in the same currency you avoid all these extra charges.
Meet the locals
Picture Credit: National Geographic Traveller
It's always a good idea to meet the locals who know the place better than anyone else. Most travel recommendations by agencies are usually tourist traps. The locals will help you find the best places to visit, shop, eat all without getting fleeced by tourist predators selling their products at marked-up prices to foreigners.
Conversing with the locals will also give you a lot of insight into the culture of the area. Attempt to speak in the local language even if you're not that good at it, learn a few key phrases like 'Hello' and 'Thank you', people always appreciate the effort.
Want to know more about experiential travel? READ THIS
Scan your important travel documents
Picture Credit: Passport Scanners
Scan your identification cards and other important travel documents such as your passport, travel itinerary and airline tickets in case of loss or theft.
Losing travel document, especially your passport can be a real hassle especially if you lose it on a foreign trip. They take longer to replace, they are more difficult to replace and you might not be able to go on with the rest of your trip.
You could be waiting at the embassy for a long time to get a replacement. A copy of your documents could help speed up the process.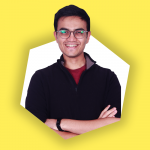 He dons many hats. Professionally committing towards marketing, operations, product management, and business strategy skills while also being a hands-on scuba diving instructor. He approaches each problem with a leveled mind of an optimist. His taste in music and food is very specific and he enjoys a healthy work-life balance.