"You're progressing on something and that's what it's all about. You wanna keep moving, having a progress in your life."
Ueli Steck was nicknamed the 'Swiss Machine' because of the speed of his ascents. He was probably one of the most accomplished mountaineers of his generation. Here's taking a look at the life and major wins of the multi record-holding and multi award-winning climber…
Conquering in style
Steck was exceptional even by the high standards of modern mountaineers. Back then, mountaineers aimed for efficiency and skill. Steck's MO was a game-changer, he added the 'time' dimension. He scaled dangerous mountains and did it as fast as possible.
And he did this with good reason. Speed is crucial to an expedition. The faster one finishes, the shorter is his exposure to dangers. In terrains like that of the Himalayas, weather conditions change rapidly. He travelled as light as possible to move faster. But this would also decrease his ability to withstand adversities that turned up unexpectedly.
Modesty – STECK's true hero
Steck knew the speed climbing equation by heart. He was precise with his skill and training discipline. His style was anything but carefree. Steck planned meticulously, with attention to detail and took nothing for granted. He trained hard, listened to his body and watched his diet like a hawk.
According to his spokesperson, he never was an aggressive risk-taker and was always preparing himself. He undertook his expeditions with humility. In an interview with the Red Bulletin Extreme Sports Magazine, Steck called himself a 'scaredy-cat' and said:
"If you're not scared, you're underestimating the task and overestimating yourself; you're not sufficiently prepared for the task. I'm very grateful for my fear."
Alternate routes
Mark Horell, in an article, reiterated Steck's unique vision. Horell was part of a 2009 expedition to Gasherbrum II in Pakistan's Karakoram Range. Jetstream winds and heavy snow were alternately attacking the routes. Climbers at Camp 1, including Ueli, concluded that the trail was avalanche prone. Everyone went back to basecamp, but Ueli used his ability as a rock climber to avoid snow slopes and find safer routes. While the climbers waited and saw absolutely no way of climbing the range, Ueli was at the summit after a 2-day toil.
Ueli was always exploring alternate trails. In fact, his unfortunate death was during an Everest acclimatisation run at Nuptse, a nearby peak. He was not on a climb on the two popular paths to the Everest. He was instead preparing to traverse Everest as well as Lhotse in one go, on the ambitious West Ridge Route, taken once before in 1963. What's more- he was planning to climb without supplemental oxygen.
A remarkable career
With Steck, there were no average achievements- only good and exceptional. When he was just 18, he ascended the Eiger(1800 m), known for tragic deaths. He scaled the Eiger 35 times since. On his first solo ascent, he clocked in at 10 hours, but the record was 4 hours. He then memorised the terrain and climbed in just under 4 hours. After a year of training and free soloing, he ascended the Eiger again, in 2 hours 47 minutes. He said at a lecture in London, amidst laughter, that he started just as his friend began breakfast, and was done as the friend ordered lunch!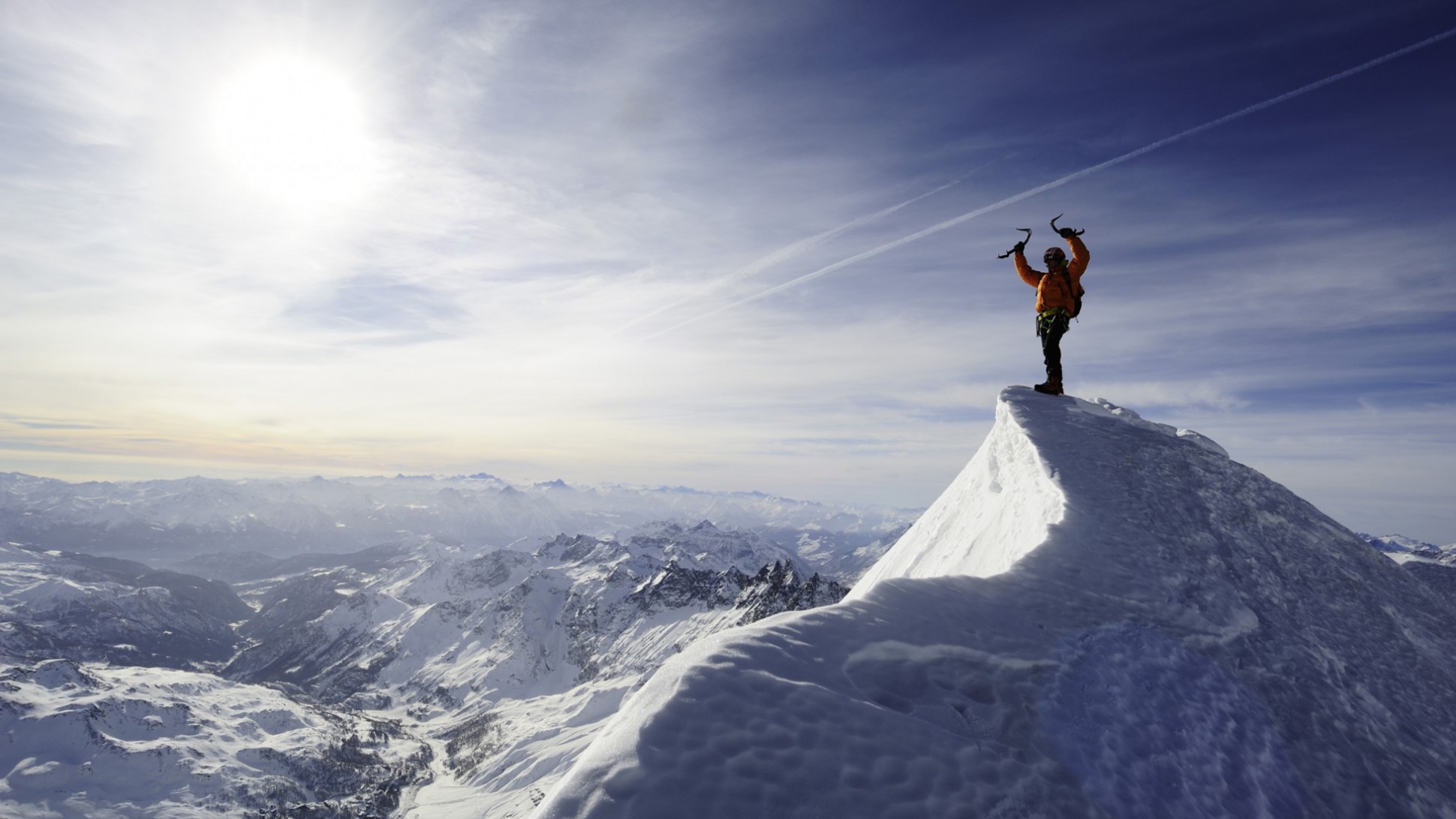 He scaled the Alps' two other north faces- Matterhorn and Grandes Jorasses, in 2 hours 21 minutes and 1 hour 56 minutes respectively. In 2015, he climbed all 82 Alpine peaks above 4000 m, in 62 hours, the only one to do so without motor transport- he walked or cycled between peaks.
Probably his most notable achievement was in 2013 at the Himalayan Annapurna (8091 m). When his partner fell sick, he went on the expedition by himself. He finished the round trip in just about 28 hours and earned the prestigious Piolets d'Or award. Some challenge his claim because of the lack of evidence, but Steck had no incentive to lie. He carried on to other expeditions, unfazed by the controversies.
Reaching out
Most climbers face a hard decision when they encounter another in need. Should they help or continue? They're close to the peak, they have sponsors waiting- the stakes are high. But in 2008, Steck went up the Annapurna, a climb he had abandoned a week back, due to a predicted avalanche, to help a collapsed Spanish mountaineer.
In 2016, on Tibet's Shishapangma (8013 m), Ueli and his partner stumbled upon two bodies at 5900 m and returned to advance camp to report them. They didn't recognise it then, but the bodies were of renowned US climbers, who had disappeared 16 years ago. They probably gave the climbers' families some much-needed closure.
The tragic fall of Steck on a mere acclimatisation run underlines the risks of Everest expeditions. Nevertheless, National Geographic photographer Cory Richards stresses that one should keep in mind the euphoria of being on the edge of a mountain. Although Steck was humble about his skills, he was always willing to take bold calculated risks.

"You just see your hands, your ice axe and your crampons…and they have to just move."