When it comes to travel you need to remember two things, pack light but pack smart. For years we have been travelling around carrying suitcases or huge bags. With the technological age upon us and gadgets playing a major role in our day to day lives here are 10 fun gadgets that caught our eye. These smart tools will change the way you travel.
Pocket Survival Kit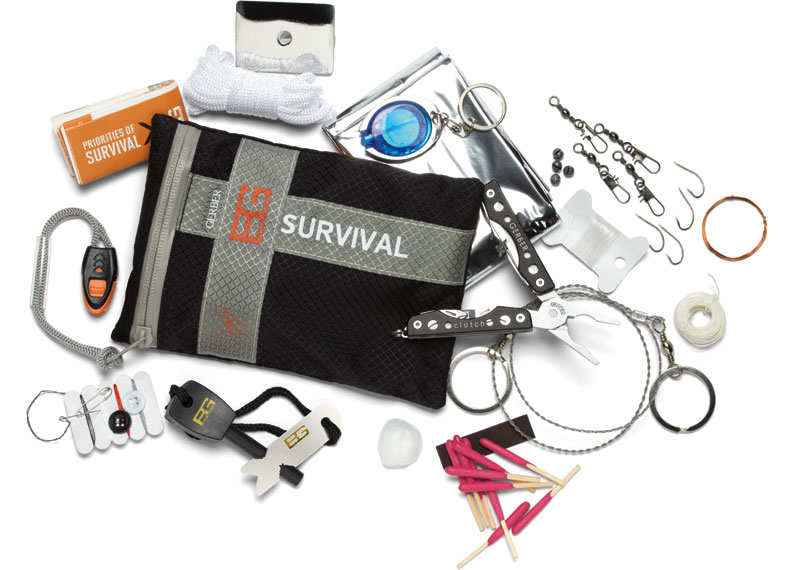 The pocket survival kit is every adventure lover's friend in need. Equipped with everything you'd require to get yourself through a survival situation. Built for hostile environments the survival kit usually contains emergency paracord (that can hold up to 250kgs of weight) a small but sharp knife, fire starters, multi-purpose tools and a number of different things that can help rescue you in a survival situation. The Bear Grylls survival kit comes with over 16 different components and a land to air rescue guide.
Life straw
You can't afford to fall sick in the wild. Keeping yourself hydrated is very important especially if you are out trekking. But what do you do when you run out of water on your camping trip? Drinking water directly from a stream can be dangerous it may be infested with bacteria. The life straw is a small, light, portable device. It uses a 2-stage filtration process that eliminates any bacteria and protozoa, leaving you with clean drinking water. The Life Straw was voted Time Magazine's 'invention of the year'. It contains no chemicals, no batteries and no parts that wear out.
Solar powered charger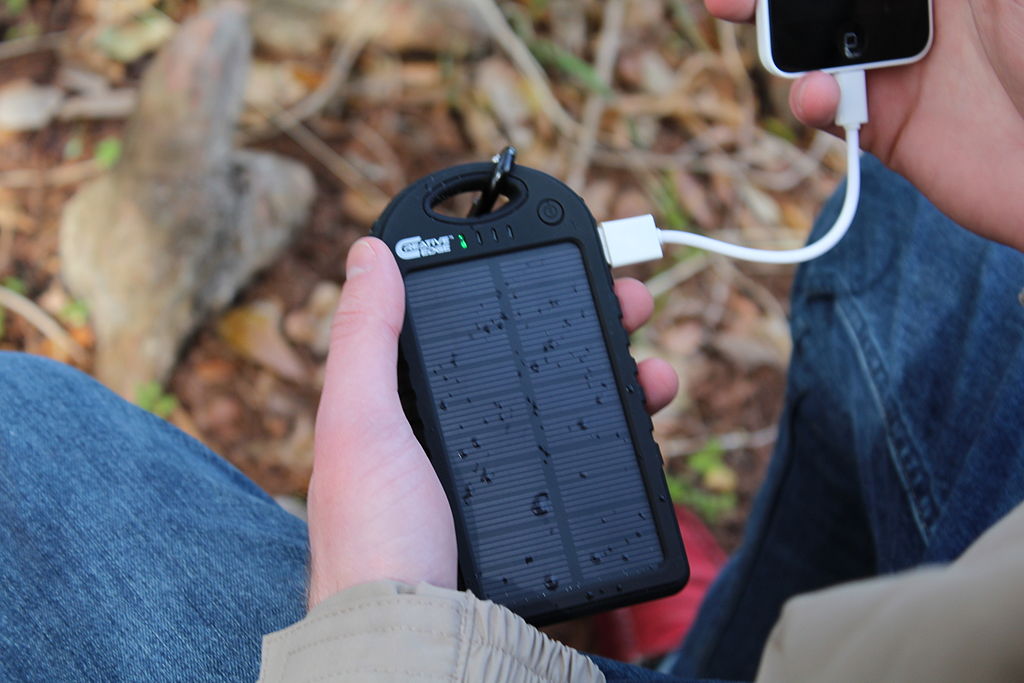 On a camping trip or a hike, you don't have the luxury of a power outlet to charge your cell phone. The Solar powered charger is the best way to make sure your battery remains all juiced up. The best part? You use an eco-friendly source to do so. The solar powered charger harnesses energy from natural light emitted by the sun and transfers that energy to your cell phone.
Credit card Knife
A knife is a must-have safety tool in the wild, but a large handle knife can be difficult to handle and carry around. The credit card knife is 2.2 mm thick, 85.6mm x 54mm foldable knife that is shaped like a credit card that easily fits in your back pocket or wallet and can be flipped out neatly to reveal a sharp blade whenever you need it. This is very helpful to help you cut ropes, safety bandages and setting up traps.
UCO Stormproof matches
Fire starting equipment is one of the most important gadgets in your survival kit. Safety matches are usually made out of wood and soak up moisture very quickly making it impossible to light it or keep it lit in stormy conditions. These stormproof matches are designed to survive dirt, water, high wind forces, these matches once ignited can even be submerged in water and will continue burning for around 15 seconds.
Portable espresso maker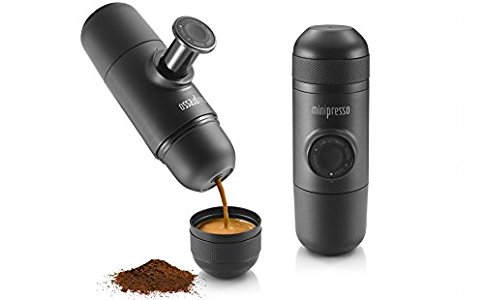 Had a long trek and a good camping trip? The one thing that can enhance your experience of watching the sun rise over the horizon is a hot steaming cup of coffee. It's the best pick up to a slow morning. The portable espresso machine is light, can fit into your backpack. You don't need to plug it in or use No2 cartridges- all you need is some water and your favourite coffee beans and you're ready to go.
Biolite Camping Stove
Green energy is the next step for gadgets. This camping stove can burn wood for cooking and recharge USB-enabled electronic devices simultaneously. It's small and easy to carry. The Biolite converts the excess heat into electrical energy so you can charge your gadgets. This kind of green energy is very good for the environment and will soon replace the use of other depleting natural resources.
Matador Pocket Blankets
When you are out trekking in nature, you don't want to lug around a heavy haversack uphill, do you? The Matador Pocket Blanket is a full-size, water repellent, puncture resistant and ultra compact picnic blanket. It takes the space a deck of cards would, but when you open it up it can easily accommodate 4 people. This blanket is perfect for travel and to use while setting up camp in damp areas.
The 30 Day Duro Lantern
This gadget does pretty much what its name suggests. The 30-day survival lantern can last 30 days on 3d alkaline batteries before it runs out of power. The lantern emits up to 700 lumens of clean light. It uses LED lights that have a longer shelf life and it is covered in a high impact resistant rubber, giving it the right to boast about being next to unbreakable. It can also be turned into an emergency strobe light which gives out an S.O.S signal via morse code.
GoPro
You should be able to take back stories and memories of your travel. The best way to share these moments with others is through pictures and videos of your trip. But a good DSLR camera can be very expensive to buy, hard to maintain, fragile and space-consuming. What you need is a device that is small, can brave the weather and be easy to use. The GoPro, although slightly expensive is easy to use, carry and record your memories in 4K video quality. The device has a number of different setting that will help you capture the beauty of nature (even at night).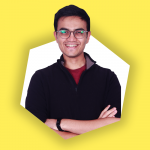 He dons many hats. Professionally committing towards marketing, operations, product management, and business strategy skills while also being a hands-on scuba diving instructor. He approaches each problem with a leveled mind of an optimist. His taste in music and food is very specific and he enjoys a healthy work-life balance.