Whether you own a tour and travel business, choosing the best booking engine for your website can be a daunting task. With so many options to choose from, it can be hard to know which one to pick. But with a bit of research and careful consideration, you can find the perfect booking engine for your website.
Although there are so many factors to consider while choosing the booking engine for travel agents, you must first identify your top requirements before deciding which solution would be able to meet them effectively.
Here, in this guide, we will share the top booking engine features small businesses must consider while choosing. Stick with us!
Why do you need a booking engine?
Guess that you're already aware of the booking engine definition. For those who aren't, a booking engine is a software-as-a-service (SaaS) application that facilitates online bookings to a website. 
Choosing the best booking system for your website is key to providing a great customer experience. Not only will it make it easy for customers to book, but it will also save you time and money. 
Here's why you need a booking engine for your website:
Works 24×7 
Allows you to take full control over costs and bookings
Reduces the amount of time spent on phone call booking enquiries
Generates revenue at a low cost as compared to Online Travel Aggregators (OTAs)
Improves your online presence
Improves your customer experience
1. Responsiveness
First and foremost, the booking engine you are choosing for your website should have a responsive design. Meaning it should look good and appealing on all devices. A responsive booking system will be automatically accommodated with different screen widths and viewports.
Therefore, the booking system you are choosing should be able to provide a flawless booking experience irrespective of your customers booking with you on a computer, tablet, or smartphone.

2. Automation Process
Your booking engine needs to be built so that it integrates seamlessly into your workflow and streamlines all of your booking-related tasks. It should automatically save the data and information about your consumers.
The automation feature of the booking engine will enable you to make the most of your resources. It also provides responses to your customers' emails & text messages. You can foresee the needs of your customers and take action by using automation in the process.
3. User Friendliness
The user-friendliness of an online booking engine will be determined on the basis of how quickly and simply a reservation can be made by the user. A user-optimized booking system should be straightforward, ideally with no more than two or three steps or pages.
With touch-friendly dropdown menus, text entry fields, and buttons, it should be simple to read and navigate. Most importantly, it should load faster.
4. Personalization
Always look for a booking engine where personalization is possible per your requirements. It should provide you with the entire freedom to customize the booking flow's appearance and feel to match the style of your website.
From the colors, fonts, and headers to adding logos and other images, you should be able to customize the booking system as you require.
5. Multi-lingual
Business websites that can be accessed in multiple languages have a broad acceptance as reliable global enterprises around the internet. Thus, it is essential for you to integrate a multi-lingual supported booking engine for your travel agencies.
Since most of you want to appeal to the global audience, choosing a booking system that accommodates different currencies should be demanding.
6. Cost-effective
It is pretty obvious that you don't want to burn your pockets out to get a booking engine for travel agency. It has to be cost-effective, especially when there are a lot of best deals out there! Look for the one that caters to all the booking engine features on a budget.
Here are some of the popular booking engines and their respective prices:
Advensure – Starts at $9 per month (30-day free trial) – Limited time offer
Rezdy – Starts at $49 per month (21-Day free trial)
FareHarbor – No setup cost – 1.9% of total revenue + 30 cents per transaction
Otrams – No setup cost – 1.5% of total revenue + $ per ticket
MEWS – Starts at $8.54 per month (No free trial)
Looking for a cost-effective booking engine?
7. Secured Payments
No doubt, payment processing is an integral part of any online booking process. The booking system you are choosing should not only be capable of handling payments but also ensure that the payment information provided remains safe and secured.
Preferably it must be secured with PCI DSS compliance verification. Also, the booking system should be built-in with common payment modes like Paypal, Stripe, Authorize.net, etc. If not, it should make it simple to incorporate different payment methods.
8. Billings
Fair to say that a majority of small businesses in the travel and hospitality industry can't afford to have their own billing systems. This is why choosing a booking engine that produces precise, itemized, and professional bills/invoices is essential.
It should also allow you to offer deals based on payment methods and automatically generates bills accordingly.
9. Tracking and Reporting
A decent booking engine for travel websites comes with enhanced tracking capabilities in order to track and analyze your booking trends. 
To best show how your booking system is affecting your website traffic, conversion rates, and ROI, it should be made easy to integrate with your Google Analytics, Adwords, eCommerce, and others.
Also, the booking system must be able to generate a diverse set of monthly analytical reports on bookings, revenue, availability, occupancy, and more.
10. Channel Management
The last one, but a vital one, look for a booking engine that supports channel management. Channel management is nothing but enabling you to sell your activity or tour, or room simultaneously on each of your connected booking websites, including Online Travel Aggregators (OTAs).
With an appropriate channel manager in place, a booking system can change the availability in real time across all the channels when an online booking is made. Therefore it will be easy for you to manage and steel inventory via online distribution channels.
Conclusion
Making your customers leave with a great booking experience is one of many ways to build lasting relationships with them. In order to attract more customers to your travel business, you must keep an efficient booking engine in place.
Although there are many options available, understanding your business needs plays a prominent role in selecting the right booking system for your travel or tour business. Remember that the only purpose a booking engine should be serving is easy bookings!
Hope this guide will help you in choosing an effective booking engine for your business.
Need help to grow your business?
Get a Free-Consultation with one of our experts. No commitments, only friendships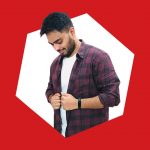 Latheesh, a Marketer by profession and a Wanderer by heart! He works in various fields from sales & marketing, and business development to operations. Although not very good at it, he enjoys writing as he feels it's a great way to express his thoughts and ideas.