Introduction
Do you want a career full of adventure and discovery by starting your own travel company? Then you need to know that it is going to be an overwhelming journey. 
When building a tour business plan from scratch, there are lots of essential regulations and industry details that need to be taken into consideration. 
With the right planning and strategy, a successful tour business can offer unique experiences while creating continuous revenue streams for yourself. 
This blog post will guide you through all the steps to start a tour and travel business. This practical checklist for tour business is ideal for those wondering how to start a tour and travel business.
Let's dive in!
Growth of tour business post-pandemic
Before jumping into the checklist for the tour business, let's see the growth potential of the tour and travel business worldwide post-pandemic. 
Tour and travel businesses have seen their profits surge as the world slowly moved towards a post-pandemic normal. After the restrictions eased up in many places, tour businesses that focus on international travel or regional trips are now seeing a surge in demand among those who want to escape normalcy and explore something exciting and new. 
This provides an excellent opportunity for tour companies to make up for lost time due to the pandemic while providing travelers with safe and memorable experiences.
Checklist to create a tour business
Here's a checklist of things you'll need to consider before starting a tour business and becoming a successful tour operator.
Select your niche
Know your fervor
Before you hop on board and dive right into the business, it's essential to take the time to understand your passion. It can be helpful to assess your strengths and interests, pick a tour theme, and  find out what sets your tour apart from others.
These details will help you make informed decisions about organizing and planning your tour business and show potential customers why your tour is unique. Thus, it is essential to take your time to understand your passion for implementing a successful business plan.
Assess the area
The next step after identifying your fervor is to assess the area or city where you want to set up your tour business. Your tour business checklist requires an in-depth assessment of what the place offers.
Knowing the attractions, points of interest, historic sites, and community tastes are essential for crafting tour packages that will capture customers' interests. With this knowledge, it is easier to create tour itineraries that will strike a chord with people. Hence, assessing your area is vital for tour business success. 
Research your target market
Now that you have your tour business ideas, the next step is identifying your target market. It is crucial to know who you want to target, not just for the tour business but for every other business.
Consider your customers' age range, interests, lifestyle choices, and price points to narrow your focus. This will help to ensure that your tour business appeals to the right demographic, allowing you to make the most of your marketing efforts.
Look at your competition
Learn what you're up against before launching a tour business. Researching the competition in the tour industry in your area will give you an idea of who is already dominating the tour market and where there are potential opportunities for success.
Knowing how tour operators differ in their services could also give you a better understanding of where to focus efforts and what makes your tour offering unique. The more knowledge you have of your competition, the more prepared you'll be when entering the tour business!
Get your tour business registered
Choose a unique name for your tour business
With the tour industry becoming increasingly competitive, choosing a name that stands out from the rest is important. Start by drawing up a list of possible tour business names; create some of your own, or mix and match words to create something unique that communicates your tour business.
Register your tour company
Once you've picked out the perfect name for your tour business, it's time to make it official by registering your business. Weigh the pros and cons of each option of how you register (sole proprietor, corporation, partnership) to make sure you get the best fit for your tour business.
Get legal and compliance to run the business
Once you have registered your tour business, the next step is to ensure you comply with all the necessary legal regulations. Educating yourself about the regulatory landscape of tour businesses in your area is invaluable and will help ensure smooth operations.
Open a bank account for your business
One important step that should not be overlooked is to open a bank account specifically for your tour business. Doing this will help separate your tour business from your finances, making filing taxes easier, tracking income, and keeping yourself organized.
Invest in liability insurance

Liability insurance gives tour business owners peace of mind that their customers are always safe, even in unpredictable circumstances. It also helps protect tour businesses from financial burdens related to customer claims or lawsuits that could come about after an accident. Taking the time to invest in quality liability insurance is essential for any tour business.
Develop your business plan
Now that all the legal red tape is out of the way, it's time to get down to the actual business plan. The plan can be broken down into several distinct parts. Having a clear vision of – What services/products are offered? What are your goals? What strategies will you use to reach them? How will they be implemented? is essential. Think through every aspect of how your tour business will run.
Create your USP (Unique Selling Proposition)
Just as vital, however, is to consider your unique selling proposition: what sets your tour business above the rest? Ponder concepts such as niche tour services, convenient tour packages, or travel guides that define your tour and travel business in one sentence. With a sharp understanding of your message, you can refine your project and take steps to make it reach its fullest potential.
Develop tour and activities itineraries
One of the most important tasks when launching a tour business is developing well-crafted tour and activities itineraries that will leave your customers with unforgettable memories. Creating detailed tour and activities itineraries takes time, research, and thoughtful consideration. Still, seeing how much joy a fantastic tour can bring people is worth it.
Define tour pricing
Now that you have developed your tour and activity itineraries, it's time to evaluate operating costs and market prices. Tour businesses must also consider additional factors, such as taxes or seasonal events, that could impact pricing when coming up with tour prices. Based on all these factors, you should define your pricing so that customers are willing to pay.
Build a tour website
A tour website is essential for any tour business to make an impact! It helps tour operators present their services, products, and experiences in the most compelling way possible. Not only does it enable potential customers to find information quickly and conveniently, but it also simplifies marketing the tour business.
You can create a tour website either using the Content Management Systems [CMS] or using the tour website builders like Advensure that are already existing.
💡 How to create a tour website in simple steps?
Integrate tour booking engine
You don't just want your customers to find you online and leave you hanging without paying or reserving a tour or activity, do you? Thus you need to sign up for an online booking engine and integrate it with your tour website is important.
Choosing the best booking system for your website is key to providing a great customer experience. Not only will it make it easy for customers to book, but it will also save you time and money.
Here's why you need a booking engine for your website:
* Works 24×7
* Allows you to take full control over costs and bookings
* Reduces the amount of time spent on phone call booking enquiries
* Generates revenue at a low cost as compared to Online Travel Aggregators (OTAs)
* Improves your online presence
* Improves your customer experience
Build and maintain relationships
Partner with local vendors
One of the best ways to ensure lasting success is by partnering with local vendors who can help provide resources and support as your tour business develops. By investing in relationships with local vendors across the region, you'll set yourself up for winning partnerships and plenty of successful tours down the road.
Hire tour guides
Hiring tour guides can be a great way to ensure the highest quality experiences for tour members. Tour guides have specialized knowledge of a particular region or attraction and can deliver an incredible tour journey filled with fascinating historical stories and valuable insider tips.
Be a part of local tour & travel communities
Don't miss out on an opportunity to be a part of local tour & travel communities. Not only can you find out about the latest industry news and marketing trends, but you will also meet like-minded tour guides and business owners who are looking to collaborate and share best practices. Joining forces is a great way to increase your tour reach while at the same time broadening your own skillset.
Attend seminars or webinars on tours and the travel industry
Since the tour and travel industry changes rapidly, seminars or webinars are the perfect opportunities to stay up-to-date with what's happening in the industry. From helpful tips from experienced tour operators to connect with other tour businesses, these events offer valuable insights into making a successful tour business.
Market your tour business
Optimize your website SEO
Maximizing your tour business website's SEO can be a great way to draw more customers in. From targeting relevant keywords in your content to building a sitemap connecting the different pages of your tour website, there are countless ways you can tweak and optimize it for improved search engine rankings. 
Ultimate Guide to Tours and Activity SEO
Get on Facebook & Instagram
For tour businesses, having a presence on social media is essential. Facebook and Instagram are two of the most popular platforms for engaging with potential customers and building strong relationships with guests. You can use a tour business profile to post content, manage communication and interact with followers.
Leverage Google Ads
If you want your tour business to draw in customers immediately, buying AdWords is a great way to expedite the process. With SEO, you may find yourself waiting around for Google's algorithm to recognize your website in the search rankings. Ads erase the waiting period and give you immediate results. You just bid on keywords that are relevant to tour businesses, and off you go! It's a quick, effective way to get in front of more eyes without breaking your budget.
Initiate email marketing
You can start collecting the names and emails of customers who have signed up on your website. This will enable you to contact them via newsletters and promotions, allowing customers to stay engaged with what your tour business has going on and learn about new products or services that may be available. 
Go for traditional marketing methods
Traditional marketing methods, like print advertising, sending out leaflets postcards, and billboards, still remain effective today. When done strategically and thoughtfully, these practices can help spread the word about your tour business faster than digital marketing ever could!
Stay updated with the analytics
Staying up to date with the analytics of your tour business is critical. Knowing where your audience is coming from and what they respond to helps you create a more effective tour experience. 
Want to sell your tours online?
Launch your tours and activities
Once you are all set to launch your tour business, giving a test run or two with your tour is better. Create a pre-launch buzz with promotional campaigns or invite friends and family for a tour. Go through each tour step from start to finish and collect feedback as you go along. Doing so will help you iron out any kinks before your official launch, ensuring your tour business is off to the best possible start!
Conclusion
Starting a tour business is no small task – a lot goes into designing tour packages, performing market research, forming relationships with clients and partners, and promoting your brand. Luckily, this checklist will make the tour business-building process easier to manage. 
From creating tour itineraries to building an online presence, this guide provides all the information you need to bring your tour and travel business vision to life. With a bit of hard work and determination, you can find yourself at the helm of your very own tour operator business in no time!
Need help to grow your tour business?
Get a free-consultation with one of our experts. No commitments, only friendships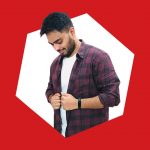 Latheesh, a Marketer by profession and a Wanderer by heart! He works in various fields from sales & marketing, and business development to operations. Although not very good at it, he enjoys writing as he feels it's a great way to express his thoughts and ideas.